The Asepsis System is an Australia-first integrated standard that comprehensively encompasses all attributes of aged care cleaning and laundry to deliver the highest standards of hygiene and cleanliness. As a system, each element reinforces and maximises the benefit of every other element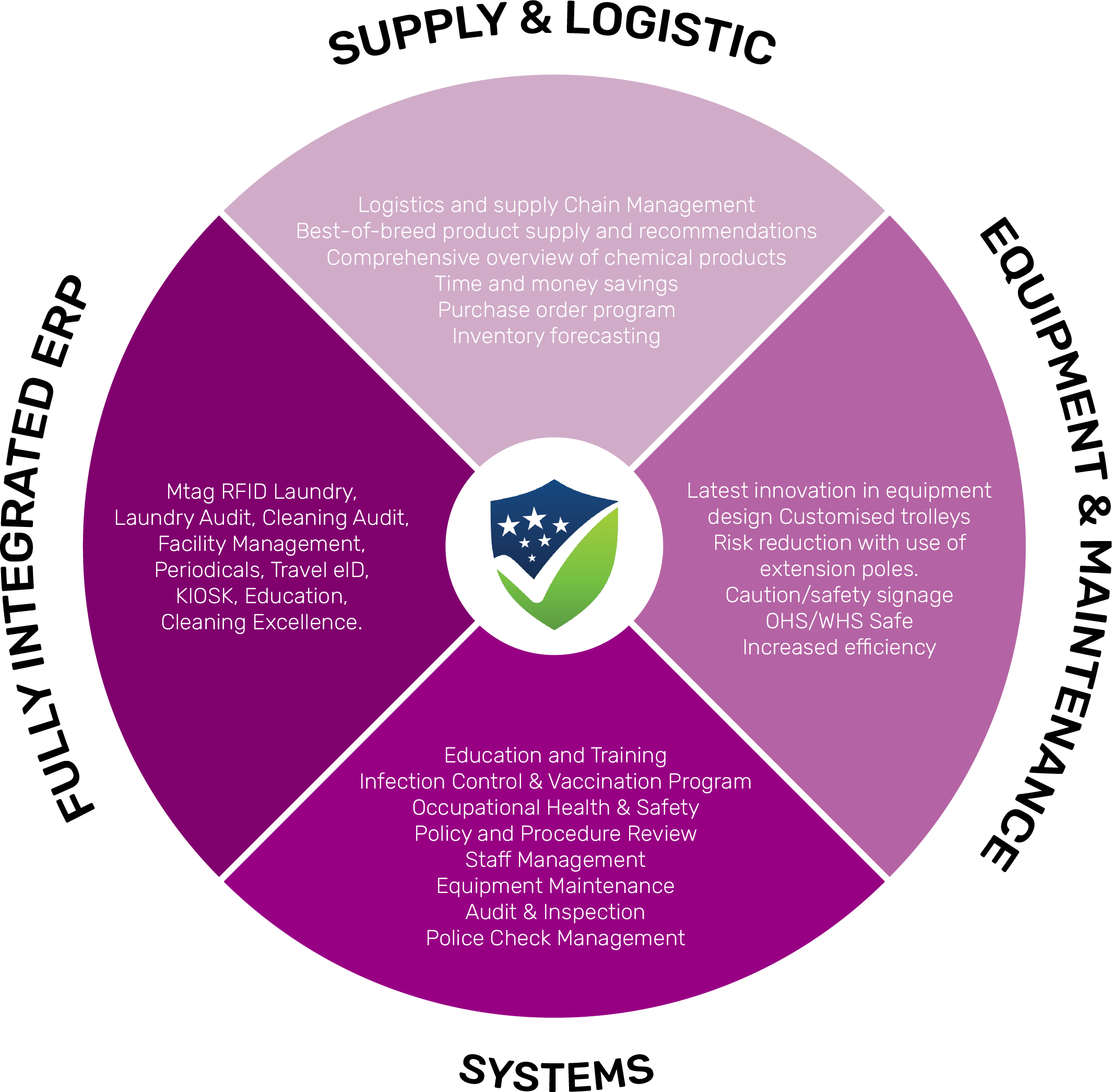 Key Features

Integrated solution – The Asepsis System encompasses processes, training, reporting, equipment, consumables and quality assurance.
Avoids transfer and cross-contamination of bacteria and contaminants between rooms/zones.
Equipment assessments for suitability and recommendations are made.
Enhanced safety for residents, representatives, staff and the entire facility community.
Systematic auditing and reporting to enhance transparency, compliance and quality management.
Facilities will look and smell fresher and be hygienically clean.